Dr. Gregory F. Ceraso

Education and Expertise:
Dr. Ceraso graduated from the University of Pittsburgh in 1974 with a Bachelor of Science Degree in Biology. In 1978, he graduated from the University of Pittsburgh School of Dental Medicine and practiced general dentistry in Leechburg, Pennsylvania for the next 17 years. During that time he also practiced as a staff member at The Central Medical Hospital Facial Pain Center in Pittsburgh, Pennsylvania for 10 years performing extensive dental reconstruction of accident victims, cancer patients, and other facial pain patients. Dr. Ceraso also held a one-year part-time teaching position at the General Practice Residency at The Western Pennsylvania Hospital in Pennsylvania until relocating to Iowa in 1995.
Professional Affiliations:
Dr. Ceraso is a member of the American Dental Association, The Academy of General Dentistry, where he is currently qualified for the fellowship exam, The International Congress of Oral Implantologists, and the American Academy of Cosmetic Dentistry, the Academy of Osseointengration, The American Equilibration Society, and The American Academy of Dental Sleep Medicine. Dr. Ceraso attended and graduated from the Kois Center, where he has received extensive post-graduate training in treatment planning, implants, periodontics, removable prosthetics, and occlusion.
Professional Profile:
In addition to the staff position at Central Medical Hospital, Dr. Ceraso also held a staff position at Allegheny Valley Hospital while in Pittsburgh, Pennsylvania. In addition to public seminars, he has lectured extensively to other dentists on temporomandibular joint therapy, dental implants, cosmetic dentistry, and all-porcelain CAD/CAM restorations.
Employment:
Since 1995, Dr. Ceraso has been practicing general dentistry in West Des Moines, Iowa, where he has concentrated on cosmetic and reconstructive, periodontal, and implant dentistry.
Dr. Jill McDermott Saunders

Education and Expertise:
Dr. Jill McDermott Saunders graduated with a bachelor's degree from the University of Northern Iowa in 2008. She then went on to achieve her Doctorate of Dental Surgery from the University of Iowa College of Dentistry in 2013.
Upon graduation Dr. Saunders spent her first few years working in Newton, Osceola and at Westown Pediatric. Dr. Saunders joined Dr. Debra Thorsheim and Dr. Greg Ceraso at TC Dental partners in 2016. She was mentored by them in many facets of dentistry, and loves calling West Des Moines home.
She is a member of the American Dental Association, the Iowa Dental Association and the Academy of General Dentistry. She is active in continuing education with the Spear Institute. She is also a West Des Moines Leadership Academy graduate- class of 2020.
Dr. Saunders enjoys improving patients' oral health and enhancing their smiles. Dr. Saunders philosophy is "patients first". She treats her patients as she would her own family members.  Jill loves to stay active. She enjoys running, reading, live music, and spending time with her husband Ryan and son Wesley.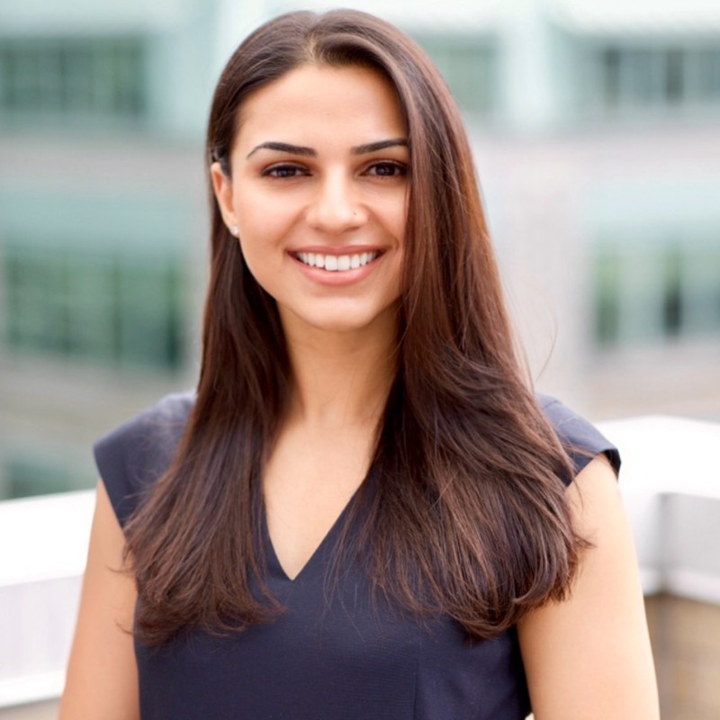 Dr. Ketki Sood

Education:
Bachelor of Science
University of California
Doctorate of Dental Surgery
New York University
Practice:
General Dentistry
Cosmetic Dentistry
Restorative Dentistry
Expertise:
Cosmetic Dentistry
Invisalign® Certified
Oral surgery & Extractions
Implant Restoration
About:
Dr. KetkiSoodis an experienced General and Cosmetic dentist. She was drawn to the cosmetic component of dentistry and enjoys making people feel more confident with their smiles. She specializes in the latest techniques in cosmetic, restorative, periodontal, oral surgery and Invisalign® treatments.
Dr. Soodis dedicated to providingthe best possible care for her patient. She believes strongly in using the most innovative dental technology, including intra-oral scanners and, in cases deemed necessary, cone beam computed tomography to ensure patients receive the results they are looking for. She also recognizes the importance of thorough communication to understand each patient's needs and develop individual treatment plans to meet those needs.